I love trying new recipes and Pinterest is the best place to find them! And I love to share new recipes when they knock my socks off. When I was asked by some friends for some new meal ideas, this was the list I sent them. Tried and true Pinterest recipes. Give them a whirl with your family!
Crockpot
Brown Sugar Balsamic Pork Tenderloin from The Food Charlatan
This is very tasty. I have a sweet spot for balsamic. My husband does not feel the same. Maybe I can convince him to come over to the dark, delicious side.
Mexican Quinoa from Chelsea's Messy Apron
This is an easy, healthy recipe. My husband has told me that quinoa is the strangest thing he has ever eaten. Looks like we need to diversify his palate!
Slow Cooker Pork Carnitas from The Recipe Critic
This is a favorite of the hubs. It was a very easy recipe and it has a ton of great flavor. We've started a Tortilla Tuesday tradition at our house and this is definitely in the mix. Very good.
Honey Apple Pork Tenderloin from Food and Cake Recipes
The first time I had this, I was wowed by not only how easy it was, but also by how it was so tender with so little liquid. I prefer to substitute sage in for the cinnamon, but this is a simple, quick slow cooker recipe.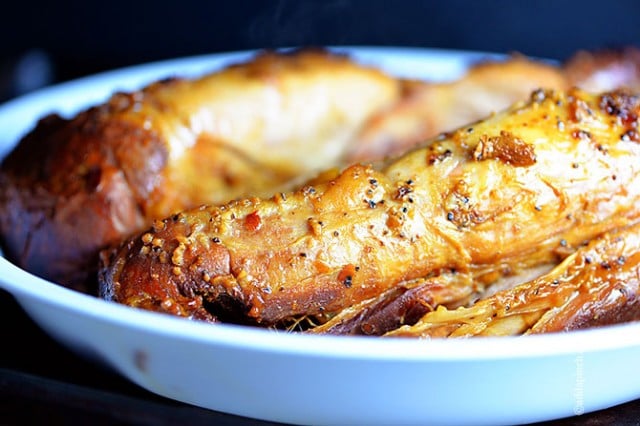 Honey Soy Pork Tenderloin from Add a Pinch
Okay, this is the last pork recipe. These are just some really fantastic recipes. My man does not appreciate the soy flavor in this, but I think it is excellent. I prefer to have rice and veggies as a side with this one. Also, this is easy to freeze. Just put everything you would dump into the crock pot in a freezer bag and throw it in the freezer for another day.
Breakfast
Breakfast Tacos from Classy Cooking
We love to do breakfast for dinner. It's probably on the meal plan at least every other week. This is a really tasty breakfast meal and works great for our Tortilla Tuesday. Before this recipe I had not make breakfast potatoes from scratch before, nor had I thought to put refried beans on a breakfast taco. Yum!
Bacon, Egg, & Cheese Monkey Bread from Lemon Tree Dwelling
I've never thought to cook eggs before putting them into a breakfast casserole type dish. We have done countless breakfast casseroles, but this is a fun way to mix it up. I got a bundt pan for Christmas, so I can make it look even fancier now! I was a little hesitant on the sauce, but I tried it anyway and I enjoyed it. Give it a go!
Crockpot Overnight Breakfast Casserole from The Gracious Wife
Okay, so this could have gone into the Crockpot section, but I really felt like it belonged here with it's breakfast brothers and sisters. I have made this numerous times. It serves a ton of people, so you could easily do this for dinner and reheat for breakfast throughput the week. If you do have it cook overnight, plan for your home to smell heavenly when you wake up! I was pregnant the first time I made this and I typically woke up super hungry, but this scent had me up well before my alarm and ready to eat.
Best Ever Pancakes from Grace and Good Eat
I don't use any other pancake recipe now. This is the one. They are seriously fluffy and so yummy. I made pancake about weekly while pregnant, so I know my pancakes. We make these for dinner topped with peanut butter with a side of bacon regularly.
Cornbread and Sausage Quiche from Melissa's Southern Style Kitchen
I made this for the first time recently and I was blown away by how great it was. Planning to make it for my debut MOPS breakfast and I am sure it will be a hit. I used my own cornbread recipe (because it is too good not to use) and I ended up making two quiches in slightly smaller dishes and freezing one.
Pasta
Italian Sausage Tortellini from Kevin & Amanda
 When I made this I didn't remember to pick up spinach, but it turned out just fine. I was surprised by the great flavor without a lot of work. My husband will take leftovers of this to work, which is how I know he likes something.
Mexican Chicken Alfredo from Taste of Home
I have made this recipe on many occasions. My grandma liked it so much that she used it for a church event. I recently have started only doing half a recipe in an 8×8 for our small family.
One Pot Kielbasa Pasta from Sugar Apron
I have tried a slew of different kielbasa or andouille sausage pastas and I really enjoy this one! The cheesy wonderfulness with a full bodied sausage flavor really hits the comfort food spot for me.
Chicken
Southwestern Chicken Pizza Rolls from Kevin and Amanda
These can be messy to make (or maybe that is just me!), but the reward of eating it is worth it. This is a meal that the kids would enjoy too! Tastiness for the whole family.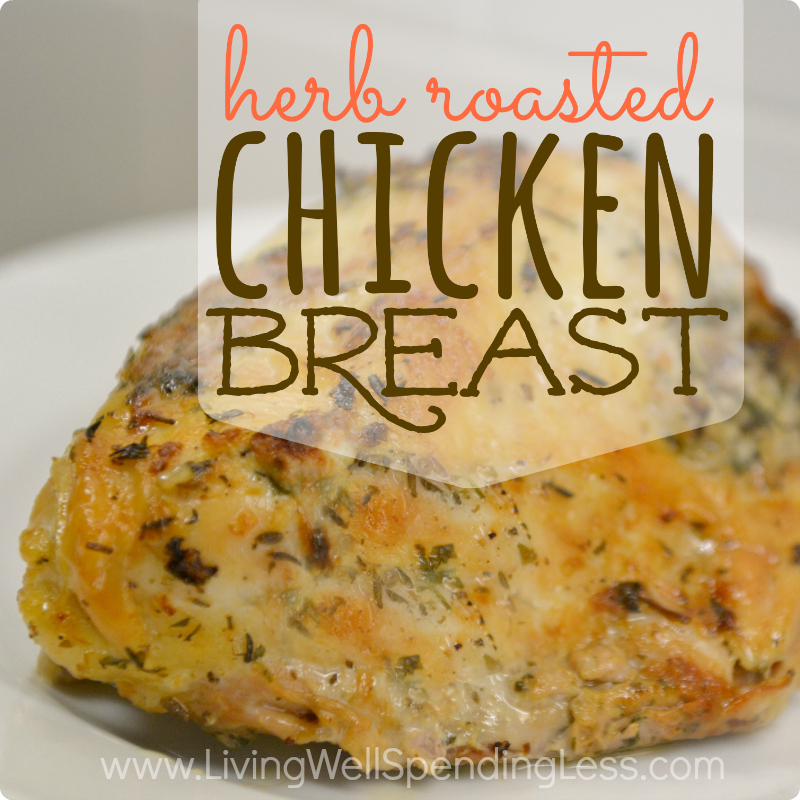 Herb Roasted Chicken Breast from Living Well Spending Less
This simple dish is packs a ton of great flavor. We paired it with some mashed potatoes and veggies. Since my husband is really a meat and potatoes guy, this was right up his alley.
Salsa Chicken Casserole from Budget Bytes
This meal is great the first time and then an excellent reheat throughout the week. We really enjoy it! I first made it as a freezer meal while prepping for our new baby. Simple and delicious.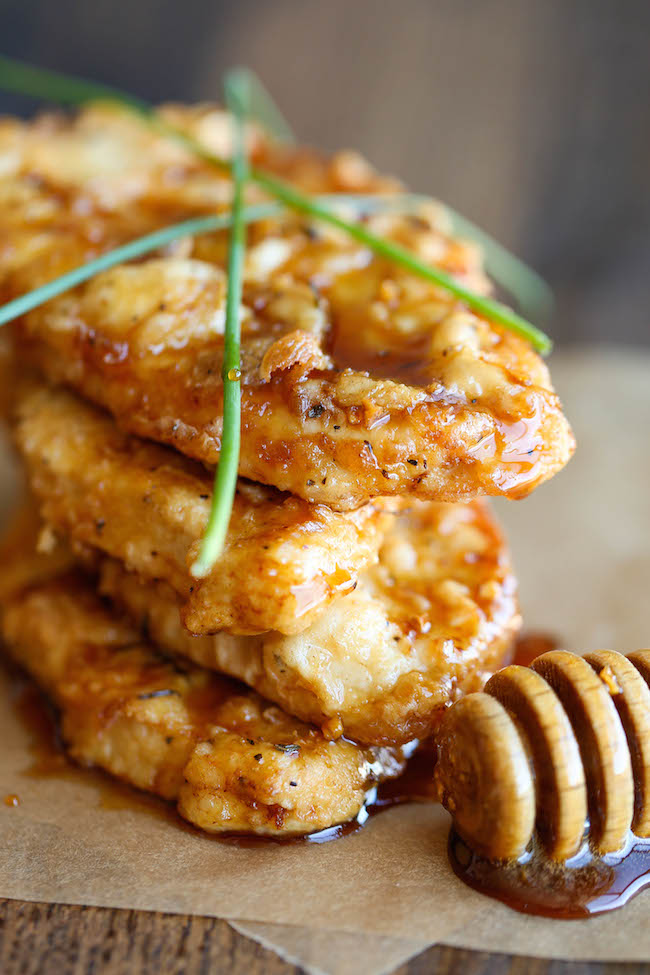 Honey Garlic Chicken from Damn Delicious
The first time I made this my sweet man says, "Do you know what you just made?!" Um, yes. He has a strong love for fried chicken, so this made him a happy man. And the honey sauce. So. Good.
Chicken Fried Chicken with Pan Gravy from The Two Bite Club
This is my go to chicken fried chicken. I usually use the Honey Garlic Chicken breading and then just use left over breading mixture instead of new flour in the gravy. This is a Friday night favorite at our house.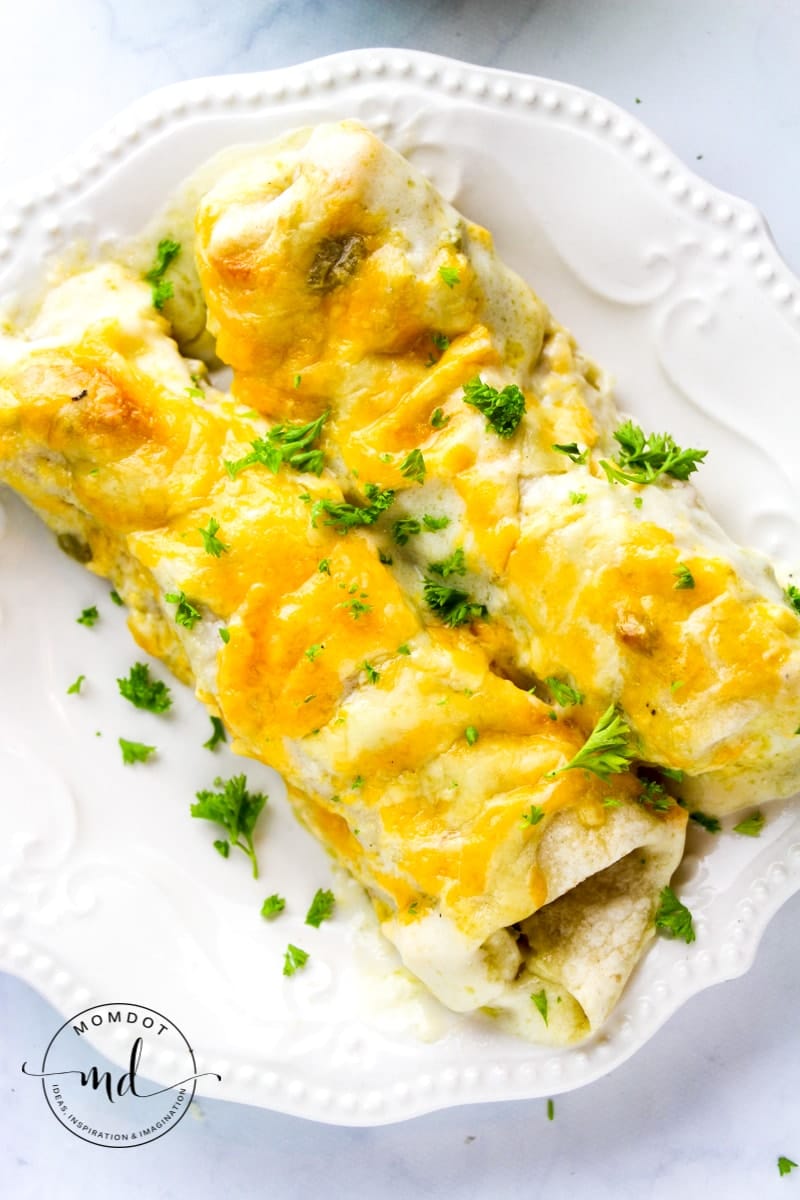 Easy and Creamy White Chicken Enchiladas from MomDot
I really enjoy me some white chicken enchiladas. That said, we don't have this regularly, even with Tortilla Tuesday. My husband feels like that if something is being eaten in a tortilla that it should be eaten with your hands and not with a fork. So, though it is super tasty, it doesn't happen often for us.
Seafood
Honey Salmon in Foil from Damn Delicious
Salmon in foil is such an easy, healthy dinner. We like to add in something a little different and this fits the bill. Delicious and simple. The nutrients from salmon are a great way to help kick depression naturally.
Baked Parmesan Garlic Herb Salmon in Foil from The Recipe Critic
Another fabulous salmon recipe. So, so good. If I could only eat salmon in one form for the rest of my life, it would probably be this recipe. It is great with mashed potatoes, rice, or just veggies!
Other
Bacon Cheeseburger Tater Tot Casserole from Plain Chicken
If you are looking for a casserole that mixes things up a little (and has bacon!!), this is it. Wonderful recipe and great leftovers.
Braided Spaghetti Bread from Plain Chicken
Carb on carb goodness. Wanting a way to make spaghetti fun and different? Here it is. You are welcome. So good!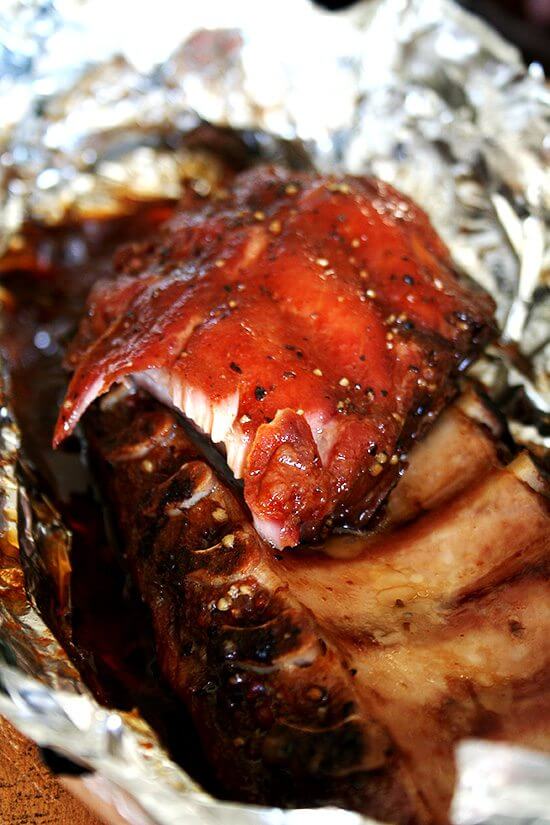 The BEST Baby Back Ribs from Alexandra's Kitchen
My husband loves ribs, so even though this treat takes over 2 hours in the oven, we still enjoy it. The ribs come out perfect every time. YUM!
Pizza Dough from a peek inside the fishbowl
It would take a real strong wind to move me from this pizza dough recipe. Great to use and freeze half for another night!
So that's it. Twenty of the greatest Pinterest recipes! Enjoy!