Every year my mama puts together an Easter basket for each of us kids. Every basket is unique. My little sisters get items in their basket that may not really apply to me and my little brothers definitely diversify what is in each basket. I don't know how she comes up with everything she uses for each basket, but I bet even she needs some help every now and then to find fun things to add to the baskets.
I've scoured the internet to big quality, egg-shaped or Christ-centered items to add to your child's Easter basket. I mean, every kid loves getting candy for Easter, but these objects make for a win-win in your kid's basket. Your child wins because there is so much fun stuff in their basket, and you win because its not all sugar!
These are such a fun addition to a young child's Easter basket. They can be used for many, many times. Plus, these eggs help your child learn. That is my kind of gift!

Since Easter is a time to celebrate Christ's death and resurrection, I think it is only fair to add items that point to him. It is extremely important to us that our little guy sees Christ at the center of this holiday and what an easy way to add that. (Note: this comes with 6 dozen little crosses, so you may want to plan to donate a few to your local church or homeless shelter.)

More eggs! These little guys take a little while to hatch, so not only will you get to see the joy on your child's face when he recieves these eggs, you'll get to see it again when the eggs actually hatch. How fun.

This egg is not only the perfect fusion of the egg theme and keeping Christ in Easter, but it is an excellent way to start your day with the Easter Story. This form of the story is easy to digest and is perfect for helping your kid really grasp the meaning of Easter.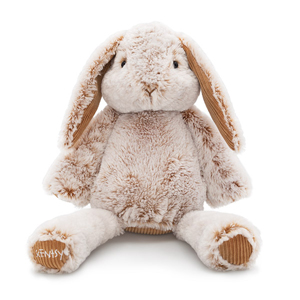 This little buddy is soft and cuddly. Plus, she can smell pretty much however you want. If you are not sure on a scent, Luna is a nice one for a bedtime toy and if you think your kid's room could use some help in the scent department, White Tea & Cactus is a nice, clean smell.

Last Christmas, my little brother asked for Lego underwear. We went ahead and made him a pair of underwear out of legos. That's not what this egg is. The legos are in the egg. How stoked would your child be find this egg in their basket – or in the yard!
If you want to add candy to your child's Easter basket in a way that at least points to Christ's story being the center of Easter, these eggs may just get you there. They are so fun and bright, plus they have the cross on them. Perfect!
I'm so excited that I saw this! What a great gift for your child right at Easter. I just wish my baby was big enough for this to apply to him. Reviewers say that they have their child read each day's devotional to them in the car on the way to school. The kids say that the devotions really do apply to their issues and that it helps set the tone for their day. Love, love, love it! (This is suggested for grades 3 and up, but there is another book for littler ones, here.)
Who doesn't love Silly Putty. Great addition to a child's Easter basket. Plus, this too can be used over and over – hours of fun.
Another great resource for incorporating the Easter story into your busy day. You could have your children find these eggs in the hunt and then tell the story while they are going through the spoils of their egg hunting. We do something similar at my family's Easter celebration.

What kid doesn't love temporary tattoos? Shoot, if we had these around, I'd put one on. And – wait for it – these ones are glittery! What?! That's the best. So fun!
I hope that these ideas helped you add a little more Jesus and a lot more fun to your child's Easter basket.
** Contains helpful affiliate links.